We can officially announce that Joe Root has signed a sponsorship agreement with Brewin Dolphin. Over the period of the agreement, Joe will help raise Brewin Dolphin's visibility with existing and potential customers. The agreement starts this summer and runs through to June 2023.
Brewin Dolphin is a UK FTSE 250 provider of discretionary wealth management. And, from this summer, Joe will be proudly displaying the company's logo on one side of his bat during matches.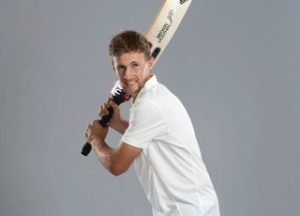 Joe will engage in virtual and in-person appearances, a cricket clinic, social media activity and content creation. He will also provide signed merchandise that will be auctioned off for charity.
In response to the sponsorship, Joe said,
"With fans having been denied competitive sport for so long, it is great to return, and fantastic to be backed by such a prestigious company as Brewin Dolphin. I look forward to activating an exciting and engaging sponsorship programme with them."
Robin Beer, chief executive officer at Brewin Dolphin, added,
"As our clients and potential clients begin to get out and about, enjoying the summer and competitive sport once more, we want to be a part of that – and nothing says classic English summer quite like cricket. We are proud to collaborate with Joe and celebrate what should be a stellar season for him and English cricket."
(Photo by Gareth Copley/Getty Images)